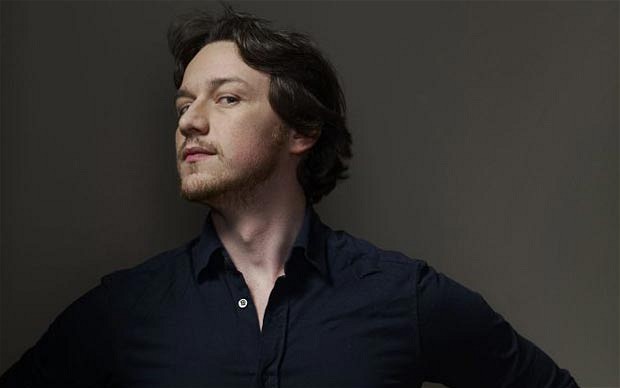 The day before I met James McAvoy I asked a female friend of mine which qualities came to mind when she thought of him. "Sexual energy," she replied promptly. "Also, a certain type of male cockiness."
When I put this to McAvoy, he rocks back in his chair, puffs out his cheek and blows a long, incredulous, but not entirely undelighted sounding raspberry.
"Wowser!" he says. "Sexual energy, eh? That's really good to know. This friend of yours, can she see? Actually, the cockiness I'm probably aware of because I've done it on purpose a few times with the character I've played. Still, it's nice to be told."
There are, however, few if any opportunities for McAvoy to show off his sexual energy or his cockiness in his latest role. He plays a lovestruck garden gnome called Gnomeo in the animated feature Gnomeo and Juliet, a tragic – but not too tragic – saga of love, enmity and pointy hats. While this may not have been the most challenging role of McAvoy's career, it's certainly been one of the more time-consuming: he's been working on it off and on for more than three years.
"It's been very peculiar. I'd come in every three or four months, and for half a day I'd try to hit as many scenes as I could and offer up as many ideas as possible. And then I'd go away and come back three or four months later."
Source: Telegraph